Summer 2020 Thijmen and I were asked by Fontys School of Fine and Performing Arts (FHK) to create an intro and outro for the three different unique key points of FHK Tilburg. Our goal was to develop a video format in which existing content can be added to bring out a recurring and recognizable series of content.
FHK in motion
Fontys School of Fine and Performing Arts
by Thijmen & Esmée
August 2020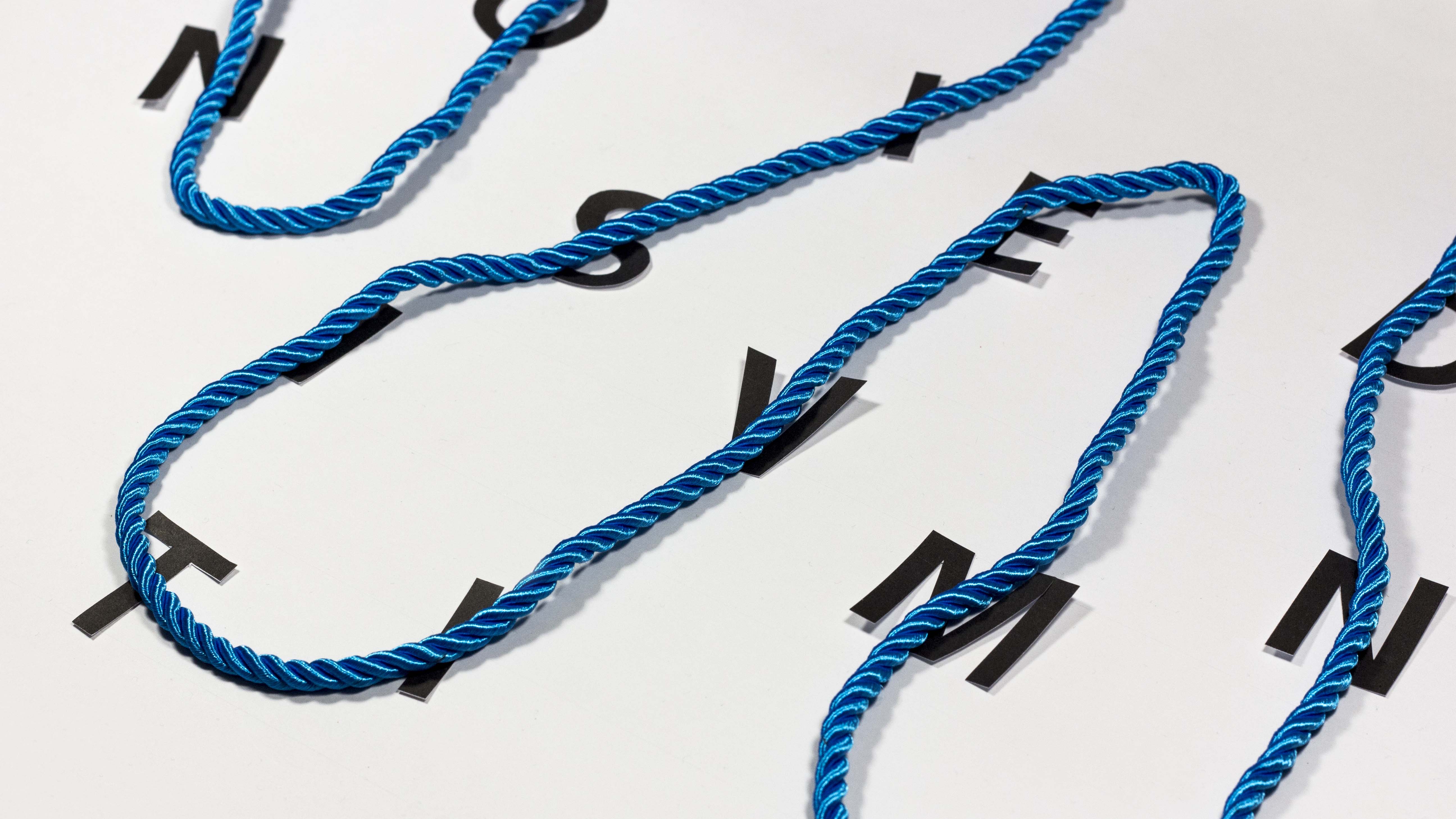 Based on the core messages of FHK, we came up with the following concept, a thought that provided a common thread within the project: A study at FHK is not linear. Everyone is given the freedom to discover new things, think outside the box, and develop their own style under the guidance of passionate teachers.
To us, these thoughts looked like the first line in this illustration.
We started experimenting with rope to shape this line with physical material. We went back to the core messages and looked for a way to combine this idea with typography.



Although we can't imagine life without our Macbook, we think working with physical materials adds something extra. We have therefore chosen to use the stop-motion technique. Although we had little experience with this, we knew that consistency is very important. That is why the attic room at my place turned into a light-darkening room with a camping table setup and studio lamps. Yes, you have to think creatively if you don't have all the professional materials at your fingertips.


Step by step, we animated each video by taking a photo after a small change. Every video is made by hand and contains about 70 images! After some post-processing, we delivered the videos and completed the project.